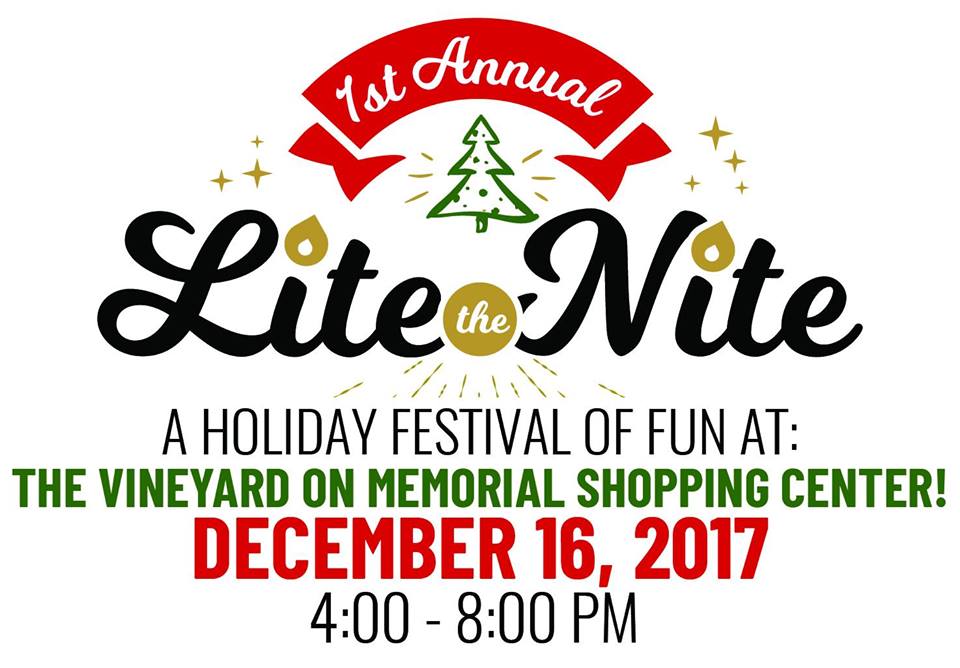 Lite the Nite: A Holiday Festival of Fun at The Vineyard!
Please make plans now to join us for the 1st Annual Lite the Nite: A Holiday Festival of Fun at the Vineyard on Memorial Shopping Center on December 16, 2017 from 4 to 8pm! This is a FREE Community Event at a shopping center full of amazing locally owned and operated shops! FEATURING: -Live Music: Bands TBA Soon! -Tree Lighting & Star Crowning Ceremony sponsored by: McGraw Realtors & Tulsa Premier Dentistry -Meet Santa & FREE Printed Picture to Take Home! -Hot Coco Bar sponsored by: Candy Castle -Lots of Local Food Trucks! -Community Stage! -Face Painting & Balloons! -Make Your Own Gingerbread House sponsored by: Candy Castle -Fantastic Raffle Prize Giveaways & Drawings! -Tenant Tents with Incredible Holiday Deals & Steals! -Canned Food Drop-off Benefiting the Tulsa Day Center for the Homeless -AND SO MUCH MORE!!! -Follow us here for updates and announcements of additional activities and entertainment specifics! Sponsored By: The Vineyard on Memorial Shopping Center McGraw Realtors Treys Bar & Grill Evolve Paleo Chef & Juice Bar Candy Castle Rustic Cuff Bella's House Nothing Bundt Cakes Urban Couture Sports Clips The Wine Loft Bar & TWL Bistro Eye Candy Eyewear Tulsa Premier Dentistry Creative Concepts Learning Express Toys of Tulsa Inside Out Chiropractic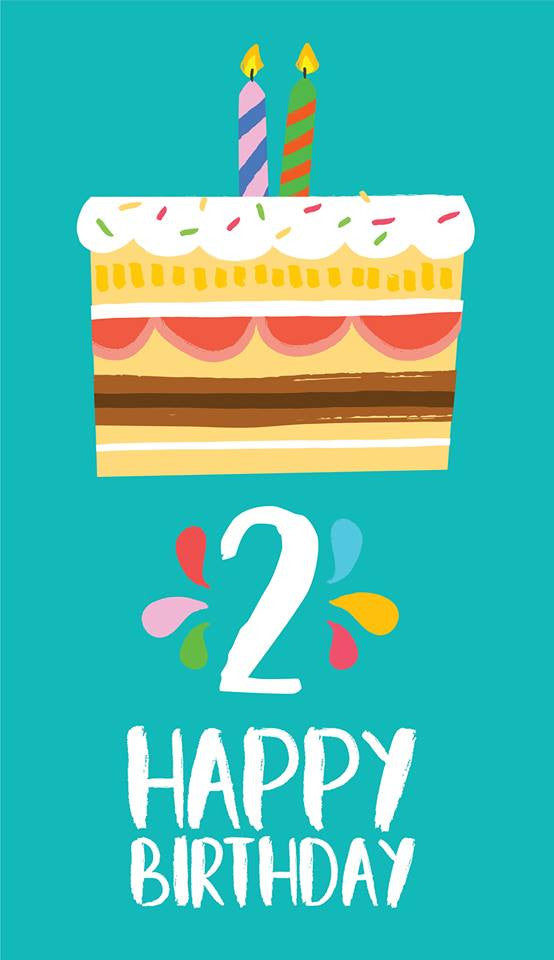 We are celebrating our 2 year anniversary! Can you believe it? We can't! We want you to come and celebrate with us on Friday, May 5 and Saturday, May 6. We'll have so many fun things that day --- r...
Read more