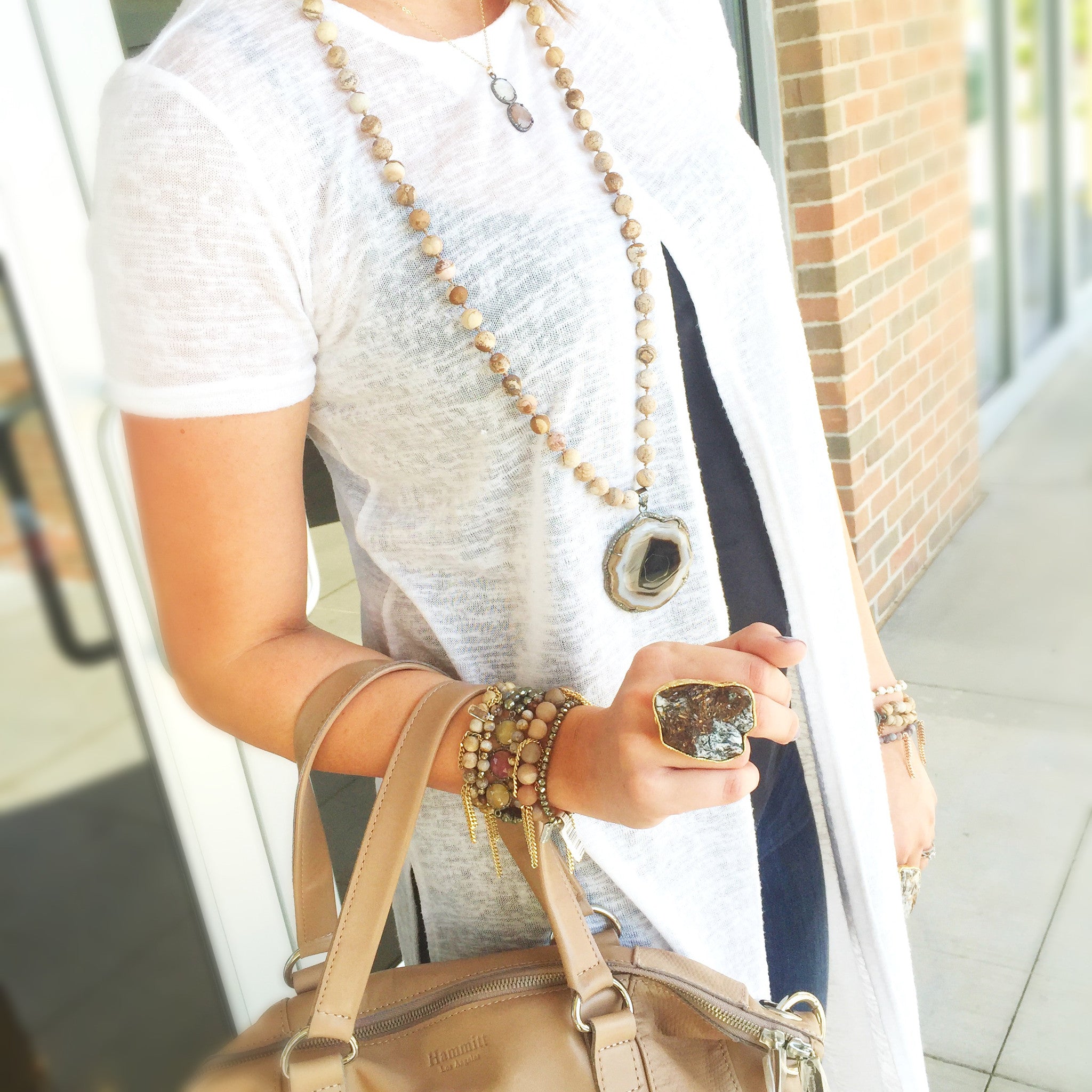 Stacking Stand-Outs with A. Marie Jewelry
There is nothing we love more at Bella's House than a good eye catching stack of amazing jewelry!! A. Marie is the easiest line to play with since each of her pieces are stand out's, yet mesh so well when layered. 
The bracelet stack has continually grown more and more popular and this Fall is no exception! We like to choose one piece to stand out and put that in the center. For this stack, we chose the Eclipse 3-stone Sapphire Bracelet. 
For the rest of your stack it is important to choose pieces that complement the center stand-out, but do not have to match exactly! The biggest piece of advice I can give when choosing your surrounding stack is to HAVE FUN!! There are no rules to this!! Here, we chose some natural jasper beads with fun "cha cha" fringe chains, hematite stones, and some amazing agate that all work together to complement our center sapphire stand out! 
Pair your new stand-out stack with a neutral handbag, fun necklace, and stylish outfit and I swear you will be ready to conquer the world! #GIRLBOSS
.......P.S. Don't forget to use discount code: IMNEWHERE for 10% off your first online purchase!!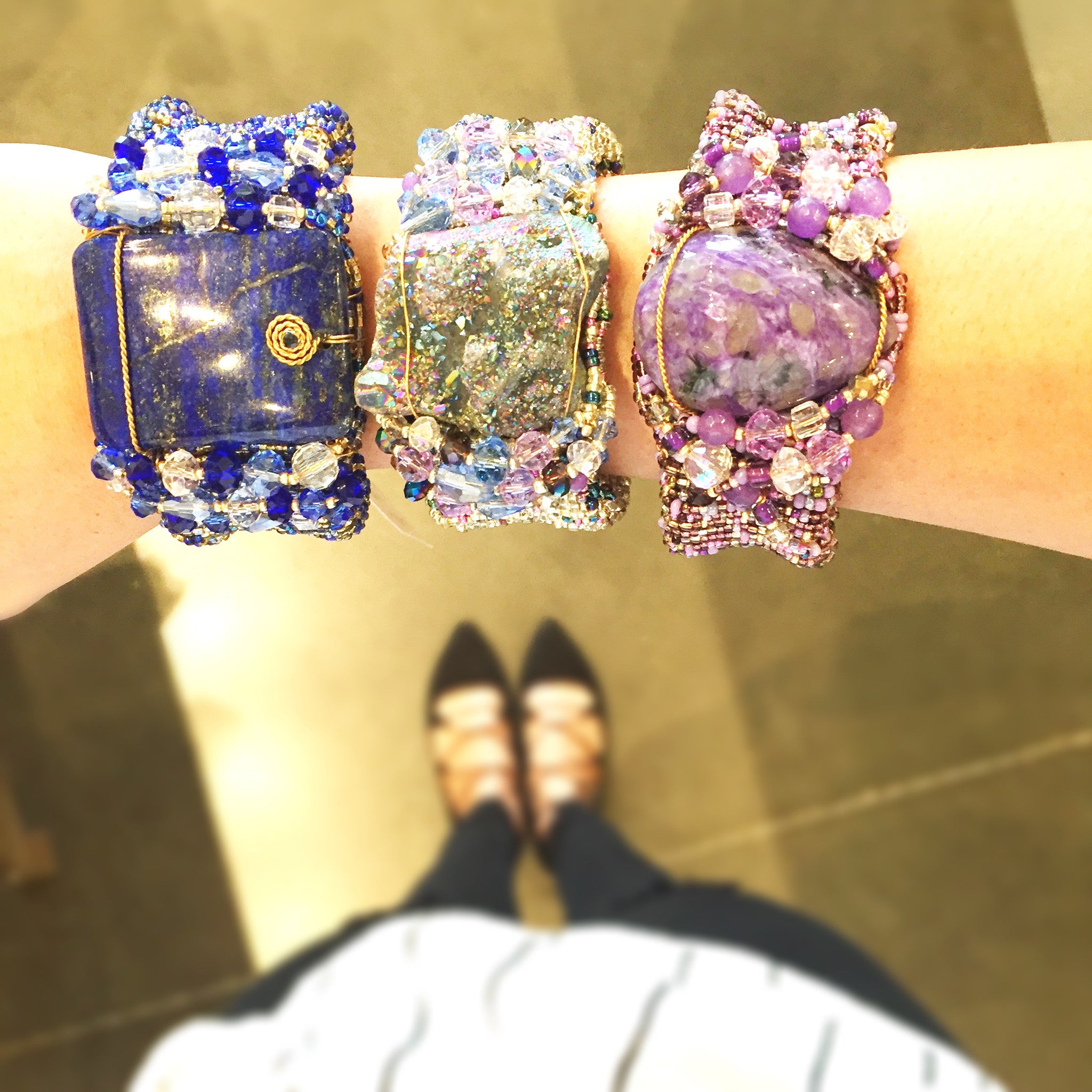 Handmade
Michael Gough is an Native Oklahoman, born in Picher Oklahoma. His unique jewelry designs combine his knowledge of geology, design skills, and artistic abilities. Each cuff is handmade and unique,...
Read more